Cedar Roofing
You've invested in a cedar roof which should be a functional and decorative asset to your home for decades. It just makes sense you invest in its longevity, too.
Coastal Construction delivers certified cedar roof cleaning to protect your roofing and bring a better aesthetic to your property.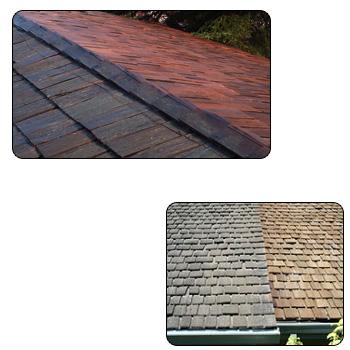 We care about lasting results and top quality. Coastal Construction exclusively uses a soft wash cedar roof cleaning method that protects this unique material and prepares it to enhance your roof for the long run. (YouTube Video: Why Soft Wash Cedar Is Important)
Our Process: Why Its Different, and Why It Matters
Our company ensures your home only receives industry-approved cleaning methods bringing the best care and maintenance to your property.
A Soft Wash Approach to Roof Cleaning
A low pressure, soft wash approach to roof cleaning is absolutely essential if you want to lock in the quality of your shingles. With earth-friendly cleaners that are biodegradable, customers can rest assured that theyre getting a service that is safe for their landscaping, pets, and family.
OUR TECHNICIANS DELIVER:
Moss, mold, mildew, and fungus removal
Stain removal
Shake brightening
Go Back